FOR IMMEDIATE RELEASE
Compressor Energy Services is expanding its compressed air energy solutions in New England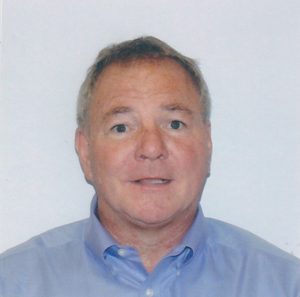 Merrimack, NH, December 6, 2021–Compressor Energy Services, provider of turnkey design and implementation services for industrial compressed air and steam systems, welcomes Brian Sanborn as a Compressed Air Specialist. Brian is AirMaster+ Qualified and was the Product Sales Manager for the Compressed Air Division of The Hope Group. 
"We are excited to have Brian as part of our team. He brings over 25 years of experience in this field, enabling us to serve our customers with unparalleled expertise," says Jeff Wright, CEO of Compressor Energy Services. "With Brian on board, we will expand our suite of solutions to other areas in New England, allowing us to provide the level of professional services we've built our reputation on to a broader market."
Compressor Energy Services began the search for a new Compressed Air Specialist when reasons for search (a new department/fill a vacancy/etc).
"We are very pleased that Brian came onboard. His knowledge in compressed air systems enables CES to launch beyond our New England borders," said Gary Peterson, Vice President. "Despite having just started, Brian already is exceeding our expectations."
Brian will be responsible to provide consultation services, focusing on energy optimization and system reliability for compressed air systems. His dedication to customer satisfaction, and compressed air expertise will provide significant value to our customer base, and beyond.
About Compressor Energy Services
Compressor Energy Services is a Compressed Air Systems solutions provider that is committed to reducing compressed air system energy and enhance the core processes in industrial facilities. CES provides turnkey design and implementation services. Learn more at compressoremergy.com.
Media Contact:
Gary Peterson
Vice President
gpeterson@compressorenergy.com
603-716-4025